Introducing My Card
Manage your card instantly!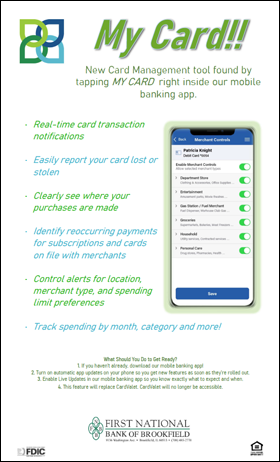 Introducing Fraud Text Alerts
Monitor your debit card!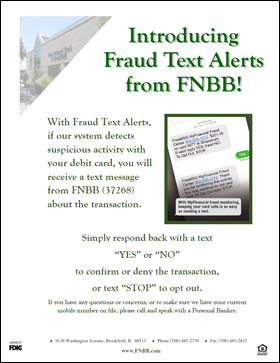 Important Customer Notice
Absent a change in law, beginning 1/1/2013, funds in a noninterest-bearing transaction account (including IOLTA accounts) will no longer receive unlimited deposit insurance coverage, but will be FDIC-insured to the legal maximum of $250,000 for each ownership category. For more information about FDIC insurance coverage, visit www.fdic.gov


Learn to Protect Your Identity
Identity Theft is one of the fastest growing crimes in America. Learn how you can protect your identity. Go to the FDIC Web site to learn more.
Home Equity Line of Credit
Let your home work for you!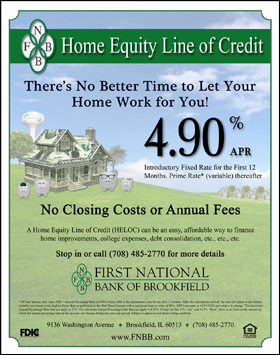 Important Customer Notice
Construction Loans
Improve your home!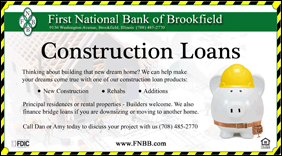 Mobile Banking
Mobile Banking is here!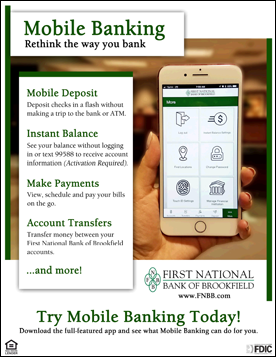 Featured Accounts and
Important Customer Notice
The Hometown Choice Investment Account
Convenience of a savings account with CD interest rates!
*With an Active FNBB Checking Account.

Additional rates...
IMPORTANT NOTICE TO SERVICEMEMBERS AND THEIR DEPENDENTS

If you are a federal or state military servicemember who is, or within the last year was, on "active duty" or "active service," or a dependent of such a servicemember, you may be entitled to certain legal rights and protections. For more information you may contact our Credit Administration Department at 708-485-2770 to discuss your status.